Cash to improve your life, home or business.
Tap into a loan fund that opens the door to new possibilities.
With a Home Equity Loan or Line of Credit from Ventura County Credit Union, you can make big things happen - or you can simply pay off some unexpected bills.
Get a credit line of up to 80% of your home's equity (market value minus mortgage balance)
Low, variable interest rate
Pay interest only on amount borrowed (interest may be tax-deductible**)
Ideal for paying medical bills or consolidating higher-interest debt
Home equity loans provide you with a lump sum, which is typically repayable in equal monthly installments over the term of the loan. A HELOC is more flexible, because -- like a credit card -- it's a form of "revolving" credit: You can use as much or as little of that credit as you want and only pay interest on the outstanding balance. You can borrow, repay, and re-borrow up to your established limit.
Yes, HELOCs do have variable rates, meaning your interest rate could rise or fall. The HELOC rate is based on the Prime Rate. If the Prime Rate increases over your start rate, your interest rate will increase as well. These increases would adjust quarterly. Our HELOCs have a lifetime rate cap of 18%, so your rate will never be higher than this. Your HELOCs start rate is your floor rate, so your rate would not go lower than what you started with.
During your 15 year "draw" period, you will pay interest only on the HELOC amount you are using, though you're free to pay down the "principal" (the amount you've borrowed) too. When the draw period ends, you will enter a 10 year "repayment" period. During that time, you will not be able to borrow anymore, and you will be able to use that time to pay down the principal and the interest.
The repayment period amortizes the remaining unpaid principal balance and the interest due over the 120-month repayment period. The rate is still variable during the repayment period, which means it can adjust quarterly, but the floor and ceiling caps still apply.
It depends on your mortgage balance and current equity. Equity is measured by calculating how much your property is worth, then subtracting what you owe on your mortgage. VCCU HELOCs have a minimum loan amount of $20,000 and a maximum amount of $350,000. You can borrower up to 75% of your home's appraised value, up to $350,000. If VCCU is the 1st mortgage holder, you may borrower up to 80% on a HELOC.
We also offer HELOCs for second homes.
We do not charge closing costs, application fees or annual fees. Non-Initial draw fee of $500 if minimum advance is Less than $10,000.
No, our HELOCs do not have prepayment penalties, but they do have an Early Termination Fee of $500 if the HELOC is closed within the first 36 months.
VCCU is a full-service, Southern California credit union with branches in Ventura, Port Hueneme, Oxnard, RiverPark, Camarillo, Thousand Oaks, Simi Valley and Moorpark. If you live, work or attend school in Ventura or Santa Barbara Counties, you are eligible to join!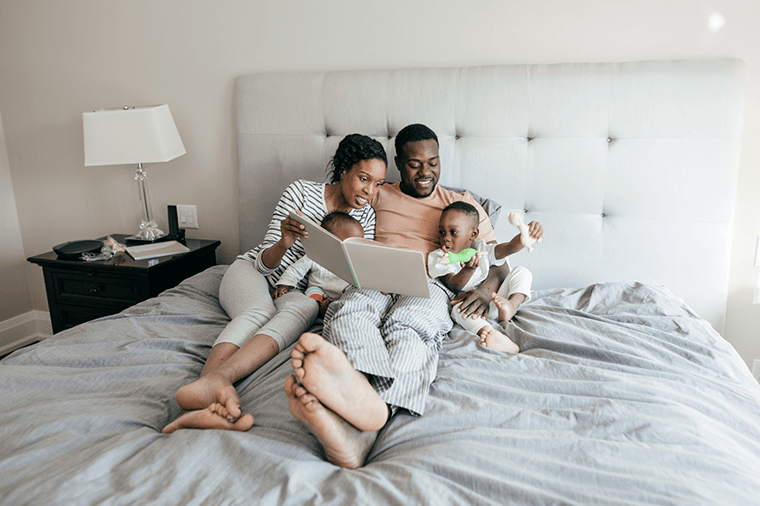 Make your big move
VCCU mortgages deliver with affordable rates and flexibility.
Standard HELOC 70% CLTV or less
as low as
3.250%APR*
Standard HELOC 70.01% up to 75% CLTV
as low as
3.750%APR*
Standard HELOC 75.01% CLTV up to 80%
as low as
4.750%APR*