Add Card Manager to your financial toolkit.
A new companion to the VCCU Mobile Banking App
Card Manager helps protect your debit and credit cards by sending you transaction alerts and giving you the ability to choose when, where and how your cards are used, with features that include:
Easy Card On/Off settings - Toggle between "on" or "off" for those just-in-case moments when you are not sure if your card has been misplaced or stolen.
Location-based controls - Limit where your card is used - by location (using your phone's GPS) or to ensure it's only able to be used when with you.
Usage options and messaging - Set spending limits and monitor your activity to avoid going over budget.
Real-time transaction alerts - Set your alert preferences for PIN and signature based transactions to quickly detect unauthorized or fraudulent activity.
Get Started with Card Manager
This robust companion app can be launched/downloaded directly through the VCCU Mobile Banking app* and is available for both Android and App Store users.
Get started with Card Manager
Sign in to the VCCU Mobile app. See our video on how to Sign In
here
. (
Note: make sure your device is updated with the latest version of the Mobile app
).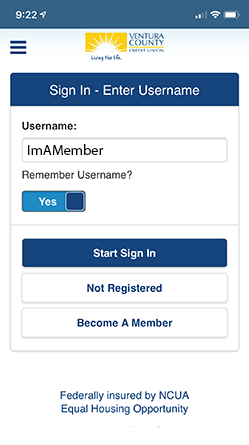 From the main dropdown menu, select
Card Manager
.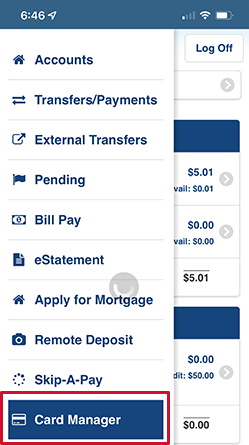 From the App Store or Google Play Store, download the VCCU Card Manager app.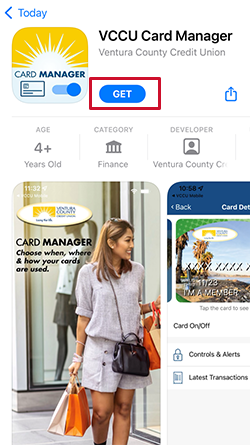 From the Card Manager app, select either
"Don't Allow"
or
"Allow"
to set your notification preferences.
Then, click
Get Started
.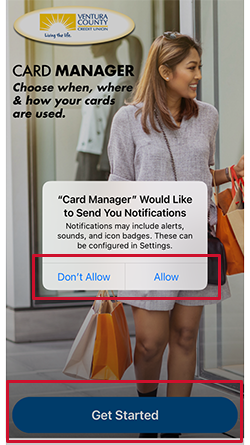 Select Continue to VCCU Mobile to go back to the VCCU Mobile app.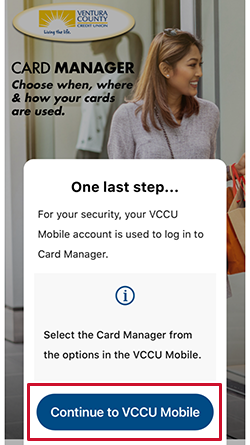 From the VCCU Mobile app Card Manager screen, select Click here to launch Card Manager.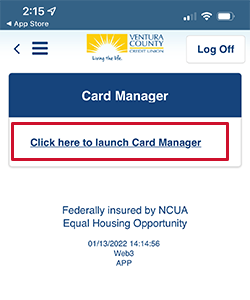 From the Card Manager main screen, select the card you would like to manage.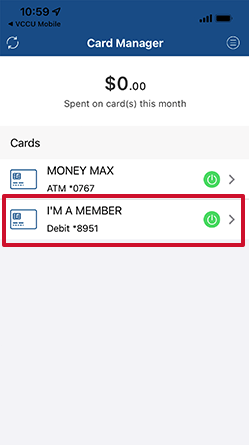 From the Card Details screen, click on the Card On/Off slide toggle.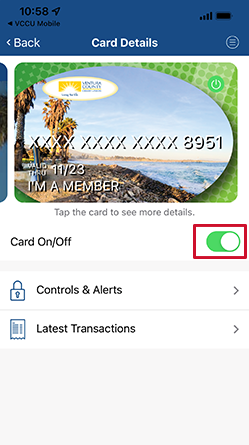 Select
"Yes"
to turn your card off. You can easily turn your card back on if needed.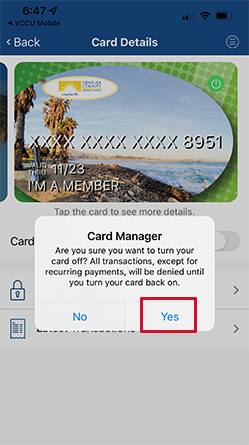 Contact us
if you have any questions about updating your cards in Card Manager.
---
*VCCU Mobile App requires Apple iOS 10.0 or later. Compatible with iPhone, iPad, and iPod touch. VCCU Banking App requires Android version 4.4 and up. Data and other wireless charges may apply.